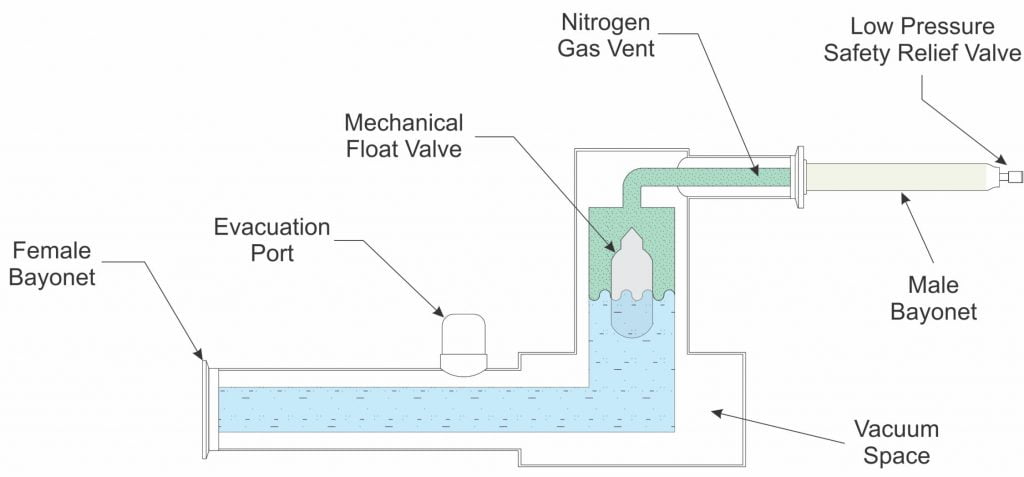 Gas Vents remove excess gas from the system to maintain liquid level and provide liquid on demand after a shut down period.
Gas Vents, when used, should be placed at the highest point in the system.
An internal float is used to dispense the gas. Gas will be discharged until liquid is available to close the float.
Bayonets are available on the outlet so that vacuum jacketed vent lines can carry the cryogenic gas to safety.
A low pressure Safety Relief Valve (1 psi for systems operating under 75 psi) prevents moisture from coming back into the system.
Vent heaters are also available to prevent the venting outlet from freezing.
Available for all sizes of vacuum jacketed pipe that Technifab Products, Inc. offers.
Technifab manufactures and installs vacuum jacketed pipe, transfer hoses, dewars, valves, and other cryogenic equipment. We also provide the industry leading warranty and service to back it up.
Satisfying customers since 1992 because, We Know Cryo…